RAneem Hijazi
Freelance Illustrator & Designer
Palestinian Illustrations
Contact
Wanna reach out? Let me know your thoughts? Have a question? Please feel free! Thank you :)
For business inquiries, please email akaneems (at) gmail (dot) comCommissions are open! Please message for quotes and further information.Resume Available upon request
ROCKS AND PENS
What is a tank
against the ruins of ancestral homes
held in the palms of children
as they wind their hands backwards
to strike with the fury they inherited
from their grandparents?You're armed up
with bullets for teeth
devouring the sorrow of those you oppress.
All I have is this pen,
and my voice.
Who is the oppressed and who is the oppressor?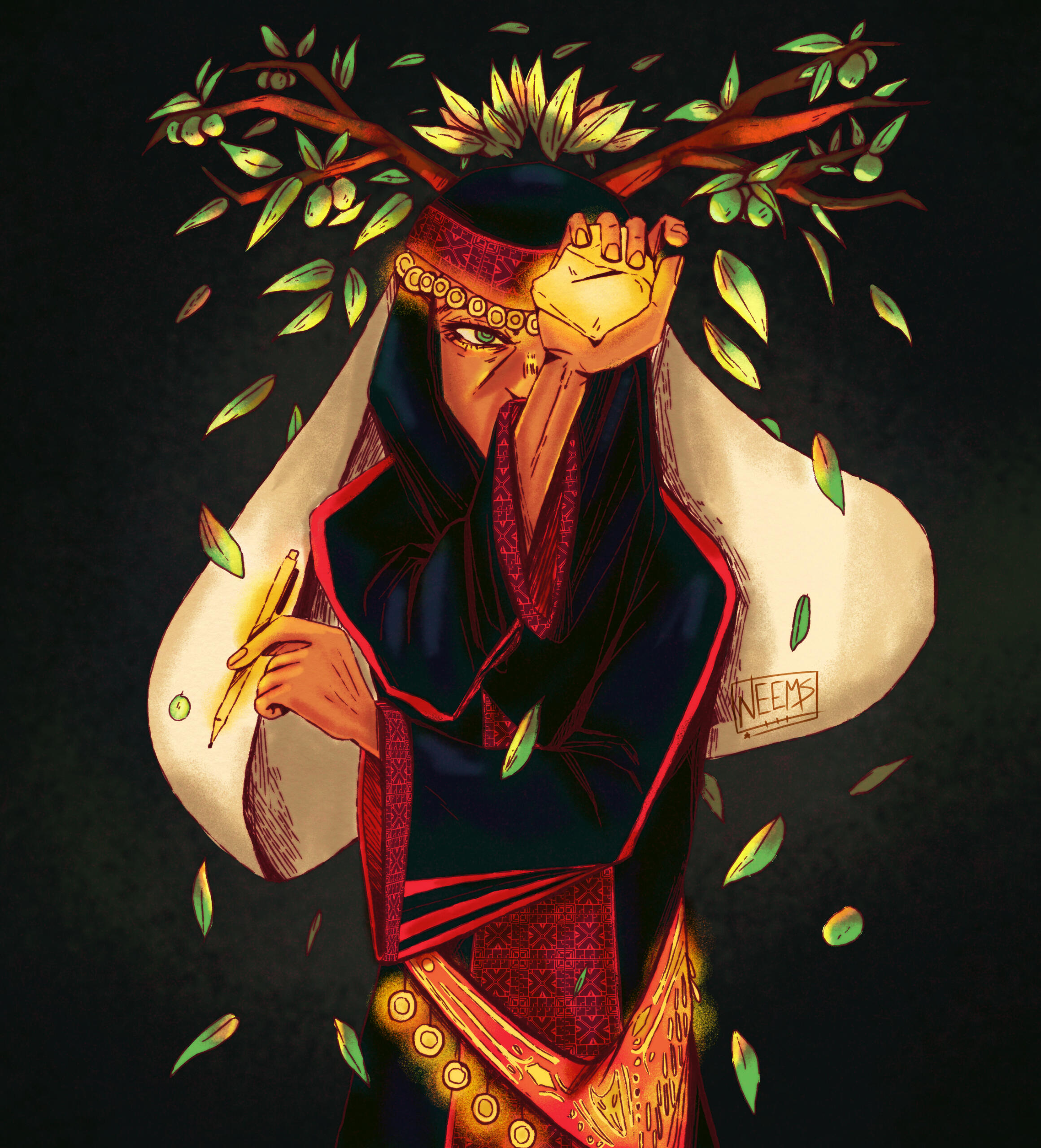 About
Raneem is a young Palestinian storyteller who finds meaning in creating loving and inspiring narratives that encourage people to be their best selves. They believe the people you connect yourself with are the reasons you start to find yourself and how you want to make you mark on the world.Raneem focuses on writing about loneliness, usually incorporating fantastical elements in their storytelling to appeal to a reader's soulful understanding of connection.Their work more recently involves celebration of Palestinian fashion and culture, focusing on the complex lives of Palestinian women and they beauty they create in spite of continued erasure of their peoples.They tend to read, draw, and go to new parks around town when they manage to find the time. Their favorite drink is Coke (from the can) and their favorite album is "Somewhere in Between" by Verite.CV available upon request.